If you're looking for a "cookie cutter" or "paint-by-the-numbers" guide that promises to lead you to success, significance and fulfillment - you've come to the wrong place...
But

- If you want me to bring the full benefit of my heart, humor, business acumen and spiritual wisdom to partner with you in a transformation alchemy that feeds your business and your soul...
You may have come to the right place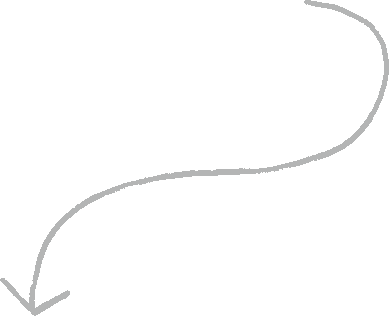 Entrepreneur, Author, Lawyer, Transformational Mentor
I've distilled 45 years of success in law, business, mentoring and spirituality into a proven process that opens your heart, frees you from self-destructive patterns and allows you to BE the most authentic, powerful, playful, loving and successful version of yourself
Here are the milestones you will reach on the path we will walk, together...
We will make sense - and see the

perfection

-  of the "mess" that you thought had been your life
Dave masterfully walks you through your history and recontextualizes your life as the Hero's Journey that it truly is!
Finally and Forever Discovering your

"calling"

(i.e., just what the hell you were put on earth to do!)
Dave has the unique ability to follow your  "Hero's Journey" to The Next Step  - Doing what you love to do the most, that only you can do, in only the way you can do it!
Removing the

thorn

from the lion's paw
Dave locates and removes the single biggest "thorn" or obstacle that has kept you from roaring and romping as the lion that you are!
Unleashing

your newfound power and freedom onto the world!
Drawing upon both Higher Wisdom AND his decades of practical business experience, Dave works with you to develop a plan that quickly monetizes and unleashes your roaring lion into the marketplace.
"Dave Gold has the unique gift of pulling thorns out of lion's paws!"
Tom Dalonzo Baker, Founder of Total Motion Release

www.totalmotionrelease.com
Experience LIFE without self-sabotage and disqualification today!
Choose the Engagement Option that speaks to you.
Here's what my clients say...
"When I first started working with Dave, I wasn't sure what to expect but after my introductory call with him I just knew we needed to work together. My stress levels around work and family have gone down dramatically and I find myself enjoying my days significantly more while business has only increased. I have opened myself to new opportunities and am only looking forward to a far brighter future."
"Ryan is an overall more confident and happier man and a much more present and attentive husband and father since working with Dave Gold.  I am in awe and incredibly grateful for Ryan's metamorphosis into becoming his best self, and how it has transformed our entire family!"
"I've been waiting for 6 years for the right person to bring The Cube out into the world. Dave was the perfect person to see my vision and establish it in the market."
"Dave and his unique ability to reach you at your core allows you to unlock endless opportunities both in your personal and business life. He partners with you to help you figure out what YOU really want in life and how to get it. Discovering your true self frees you from the anchor you have been lugging around which in turn leads to happiness and an internal peace that you never could have imagined."
Founder of Red Bird Vitality
"When I first met Dave I was stuck with my business and not sure where I wanted to take it. Dave realized that there was something else going on non-business-related. Soon after we started working together I met someone and really connected with them for the first time since I got divorced. Once that happened I started enjoying my business/life again."
Founder of Drive 80 Animation Studio
"After working with Dave we started looking at my energy, and it really wasn't coming from a good place. I could feel it changing and once it did, other things just started to click and fall into place."
Once we have a deep and accurate understanding and appreciation of ourselves realigned -life truly begins
Not sure where to start? No Problem. Fill out this short questionaire and get a FREE 30 minute consult